Education Partnerships
Working together to improve
healthcare education
Philips Healthcare Education is pleased to work with experts across the healthcare industry so that we are able to deliver such a rich and dynamic portfolio of educational courses and opportunities - focused on you and your patients. Our global network of education partners includes physicians, clinicians, key opinion leaders, professional associations, and other leading healthcare authorities, all of whom are dedicated to bringing state-of-the-art clinical education to you and your staff.
By partnering with the best in the industry, we are helping to transform healthcare and enhance individual performance.
Here are just some of our partners:

ASRT
American Society for Radiologic Technologists® (ASRT) Learning Center provides online continuing education for radiologic technologists.
CAMLS
Center for Advanced Medical Learning and Simulation (CAMLS) is a state-of-the-art, facility with every possible form of health professional education and training.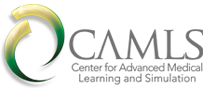 echelon
Since 2006, echelon® has been partnering with Phillips in designing, developing, and delivering high quality online educational courses and resources customized for their client's needs.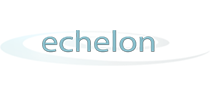 eLearning for Healthcare
e-Learning for Healthcare® (e-LfH) is an award winning e-learning programme providing national, quality assured online training content.