Radiology Education
Radiology applications education
supporting clinical excellence
Enhanced healthcare education solutions for Radiology
We provide specialized training on selected Philips radiography products.
We offer in-depth product knowledge and skills training to help you obtain optimal clinical performance from your equipment.
Make the most of this training to keep your staff well trained and streamline your workflow by reducing examination times and user errors.
Keeping up to date will assure proficient use and enhance patient care, delivering quality healthcare services.
Radiology Clinical Focus Areas
Radiology Education Resources
DuraDiagnost F30 and F30A
Instructional Videos
View these free tutorial videos prior to using the equipment, or use them at any time for review.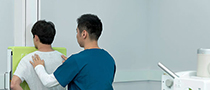 DigitalDiagnost R4
Instructional Videos
This high end customizable radiography system can be used on any type of patient for many different applications.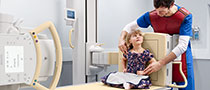 MobileDiagnost wDR Product Education
The MobileDiagnost wDR is a premium mobile radiography solution offering smooth workflow and a superior image chain with dose optimization.